The 7th Foundation
The 7th Foundation is an organization dedicated to helping create meaningful, lasting, positive change within people's lives and our society.  The Way is the cornerstone of the foundation, and our goal is to support the insights presented within this book to the best of our abilities.
---
The Way
7 Revolutionary Steps to Living a Meaningful Life &
Making a Real Difference in the World.
The book is a transformative 7 step guide and life reference that we can use to become the best people we can be as well as create a better world. Some have called it "The Handbook for Humanity".
To Check Out The Way - Click Here
---
PeaceAce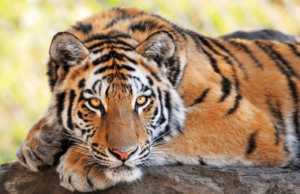 PeaceAce is the name of our Avatar & Mascot and is a Tiger. You can find us around the web as realPeaceAce. You can also find us using PeaceAce.com. You can think of PeaceAce as helping to show us The Way.
Look for the realPeaceAce Around the Web
Click Here to See All Our Social Media
---
7Way.Me
So why "7Way.me?  If you say it like Hey…please 7 way me or 7 way me Now! It's like we are asking for something positive to happen. The Way is a guide to Living Rational Positive Action. The idea is for us all to become our best as we create a wonderful world to live in.  So, the "7" references the "7 Steps" of The Way. "Way" is for The Way. Me is to make it personal to you. So, it should be easy to remember-- 7 Way Me!     - You can also find us at PeaceAce.com
On 7Way.me you will find self-help, success and personal development books, articles, blogs, charts, classes online, coaching, courses, exercises, examples, factors, goals, groups, help, ideas, improvements, lists, plans, principles, programs, psychology, questions, recipes, seminars, skills, strategies, support groups, techniques, thoughts, tips, training, ways to live, websites, workshops, and more. You will learn how to change your life and have positive thinking, self-confidence, self-esteem, and self-motivation.
---
Andrew Calderella
Andrew is the Author of The Way and the Founder of The 7th Foundation. He has spent his life in pursuit of the answers presented within The Way and on this website. To learn more about him, please click on this link.